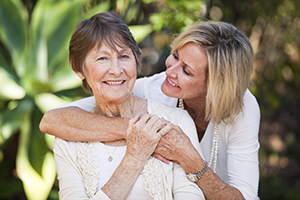 Keeping women well through every phase and every life stage is a priority for Stony Brook. We believe that a preventive approach to health makes for a happier, longer lifespan and an overall better quality of life. We offer:
Well Women Visits. Our OB/GYNs and internal medicine physicians develop lasting relationships with their patients as they follow them throughout the stages of their lives. Find a Provider.
Programs for Staying Healthy. Some programs at Stony Brook include smoking cessation, diet and nutrition.
Health Library. Our experts offer their best advice on a variety of topics that affect you every day.
Midlife and Senior Health. Our physicians and nurse practitioners works with women to manage midlife and senior issues including perimenopause and menopause. Our specialists include Christine Conway, MD; Arlene Kaelber, MD; Nancy Bowden, NP, CNM; Jennifer Griffin, NP, CNM; and Carrie Semelsberger, NP.
Heart Health. With heart disease one of the leading concerns of women's health, our cardiology program places a special emphasis on women's heart health. Learn more.