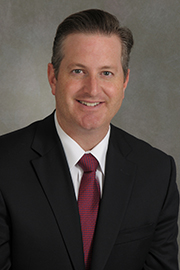 Welcome to Stony Brook Medicine, Suffolk County's only academic medical center. Not only are we a premier hospital for maternal/child services, but we also are a destination for comprehensive women's health services. Our goal is to be a resource and a partner for the women of Suffolk County at every stage of their lives — from adolescence through the reproductive years into a long, healthy midlife and beyond.
Because we have — happily — taken on such a pivotal role in the community, we have made a number of investments to further advance our capabilities. Recent additions include a new Labor & Delivery Suite with 24/7 capabilities for all maternal emergencies, a new mother-baby unit that offers privacy and convenience, and a new Neonatal Intensive Care Unit (NICU) that is the first NICU in New York State with all-private rooms for babies. We continually upgrade our imaging technology at the Carol M. Baldwin Breast Care Center, where we perform more than 8,000 breast screenings annually, including specialized screenings for women with dense breast tissue. We are in the process of developing a center for pelvic reconstruction surgery, and have stood on the forefront of treating women's cancers with advanced treatment and the highest standard of care.
In addition, in our position as an academic medical center, we are dedicated to research that continually improves the standard of women's health and maternal/child care. Our medical school, with highly selective residency and fellowship programs, educates the next generation of physicians, many of whom go on to practice in our own community. And the number of clinical specialties supported by an academic medical center ensures that if complications arise, we have the right specialists available 24/7.
Most of all, we are pleased to be able to deliver such advanced care in your own backyard. We are firmly committed to the health and well being of the women and children of Suffolk County. I invite you to explore this web site to see the many ways in which we do so.
Sincerely,
Todd Griffin, MD, Chair, Department of Obstetrics, Gynecology & Reproductive Medicine